Every one of us wishes to enjoy the leisure time with their loved ones at the most desired heavenly place, and that is something we look forward to all year. This dream vacation essay will elaborate on some of my wished-for dream destinations as I love to have an adventure in my life, so my desired dream destinations are full of adventurous tourist destinations. Although it highly depends upon one's choice of how he fantasizes about his perfect dream vacations, some love to hike around nature, enjoying alluring fresh air scent of pine trees, others may prefer to lazing on a tepid, sun-drenched beach with a refreshing lime drink at their side.
So, let's set sail to our dream vacation destinations all around and see what nature outbound.
Everyone has a dream place to visit once in life, and many get the chance to fulfill their dream trip. In this regard, I also have a dream place to visit with the intention to feel about the people, place, and things of that particular place. For me, my dream vacation in France, especially Paris. France is one of the unique countries of the world having its people with different cultures, languages, traditions, and habits of living life as well. Therefore, I
have chosen my dream vacation in France for many reasons.
France my Dream Location Essay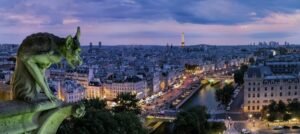 First of all, the reason behind my dream vacation to France  Essay is the language of France which I am learning for almost one year and know the way to speak French. Not only this, I have read some French books which have attracted me at first place. In reality, French authors are straightforward in their writings and, for this fact; I love to read a French book whenever I have some time.
Secondly, France has become one of the significant countries of the world with its unique habits of food available at restaurants and homes as well. In reality, people of France have adopted the most attracting and delicious way to prepare their food items and, for this fact, thousands of visitors every year tend to visit France just because of its eating habits.
Thirdly, France is known for its beauty and nature over which the theme of love and romance is living in the ordinary lives of the people of France. For example, La Seine is one of the romantic rivers that an individual can imagine when the river floats under the shining lights of its surroundings. No doubt, such places cast an image of love and romance in the hearts of the people and, for this reason; I love to feel the same sense of love and romance in France.
USA Dream vacation Essay
When you plan a visit to the USA, you might bewilder at which tourist destination to choose first. The USA offers a broad spectrum of dream tourist destinations from historical places to hot places of Los Angeles, and from the beaches of Waikiki Island to the Hawaiian Islands.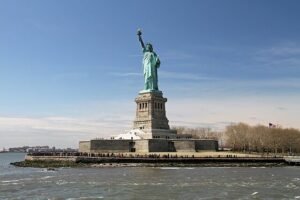 1. Mount Rushmore
An American 20th-century astonishing landmark is Mount Rushmore, where the faces of 4 former American Presidents' faces are carved on the rock.
2. Venice beaches in Los Angles
Venice beaches are undeniably spectacular, but the most admirable hit is Venice Beach Boardwalk, where street artists entertain the visitors by juggle, sculpture, sing, and dance for the visitors.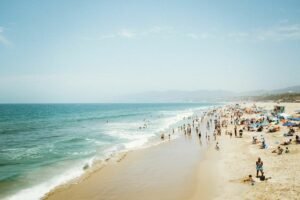 3. Bryce Canyon National Park
Bryce canyon national park is located in southern Utah, which is famous for its unique rock formations. It is also renowned for its breathtaking sunset view when rocks exhibit a unique color formation of yellow, orange and red.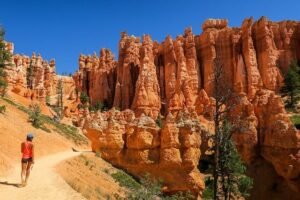 Australia Dream Vacation
Australia offers some of the most fascinating and splendid tourist attractions to its visitors where you can spend some unforgettable holidays. You can enjoy nature's heart-stirring scenic views and state-of-the-art building of the modern era. Some of my favourite dream vacation destinations in Australia are discussed in this essay.
1. Sydney Harbor, New South Wales
Sydney opera house is one of the ultramodern building of modern era, and there is nothing more poetic and chimerical then a walk over the Sydney Harbor Bridge, during the night, when moon 'glow is lighting over the water, and the lights of the city creates a magical fascination on our minds.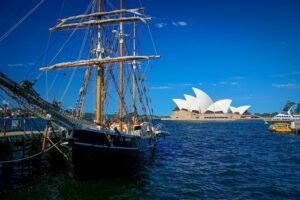 2. Coastal-road-adventure around Australia
Enjoy the greatest road-adventure by taking a Pacific Route from Sydney to Gold Coast, which is the world's most romantic starry-eyed ocean road that's full of scenic views of rain forests, coastal villages, beaches, and rock pools. Enjoy an unforgettable journey full of spine-tingling picturesque views at each turn, which you will never forget in your lifetime.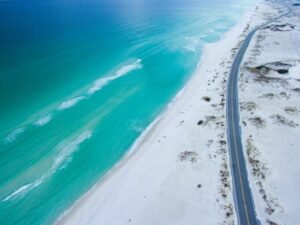 3. The Great Barrier Reef, Queensland
Enjoy the tropical rainforest of the ocean; the great barrier coral reef offers great marine diversity where you can enjoy scuba diving, helicopter, or plane ride over the fascinating reef, one of nature's extraordinary gifts.
German Dream Vacation Essay
No doubt, Germany is the heart of European countries, where you can enjoy history, culture, and natural beauty in abundance. Germany offers excellent adventure attractions where visitors can spoil their choices with many historical cities and towns to the unique forest of Alps, Bavarian Alps, the black forest, or you can experience sightsee of centuries-old traditional metropolitan areas of Munich, Frankfurt, or Hamburg.
In southern Germany, you can explore Bavarian Alps, the black forest, and also soak up 'Octoberfest' in Munich, an iniquitous folk festival.
Some of the great German dream vacation destination we enlisted in this essay as follows;
1. Berlin Brandenburg Gate
Berlin Brandenburg Gate is one of the iconic structures, portraying magnificent four-horse chariot carrying the goddess of victory balanced atop. This monumental Brandenburg Gate was built for King Fredrick William II in 1791.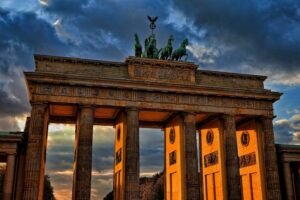 2. Cologne Cathedral (Kölner Dom)
One of the most eloquent landmarks of Cologne is this masterpiece of towering Cologne Cathedral- located at the banks of Rhine. This is one of the largest cathedrals of Europe, which was begun by the middle ages in 1248.
The sightseeing places are that all-encompassing views from south towers, and some 13th century stained glass and treasury of precious objects which were amazingly survived from WWII affect.
3. The Black Forest
One of the most visited places in Germany is the Black Forest area, which is famous for its densely-wooded dark regions.
Famous spots are Germany's old ski area of Todtnau and spa facility of Baden-Baden.
Switzerland dream vacation Essay
Switzerland is truly a heavenly place on earth blessed with over 200 peaks of over 3000m height, with snow-capped peaks of Alps and icy blue lakes. Tourism is stunning here because of the excellent transport service system to facilitate the tourists at affordable rates. This country offers many cultural attractions, museums, and galleries, and if you want to discover this European Gem, then you may find several places to visit along with enjoying top Swiss festivals.
1.  The Rhine Falls
The Rhine's Fall is one of the natural wonders gifted by nature to Switzerland near a town of Schaffhausen. Tourists can get pleasure from its thunderous sound from 150 meters away. On 1 August, the 'national Swiss day,' a glorious firework display, attracts thousands of visitors to enjoy this national festival.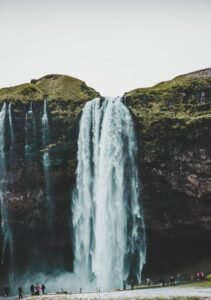 2. Bern
The postcard-perfect medieval city of Bern is the capital of Switzerland. Bern is a well-preserved historical city of Switzerland, which is named as World's Heritage Site. Once you wander around the narrow streets of Bern, you will surely vanish into its cobblestoned streets where arcades' are full of numerous fountains well preserved botanical gardens and enchanting arcades full of bars, cafes, and boutiques.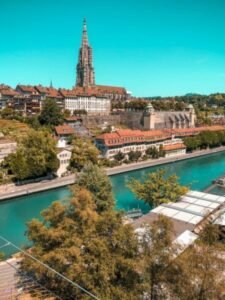 3. Swiss National Park, Zernez
The Swiss national park is a world-class showcase of fine Alps forest where a total of 21 Hiking routs provides a chance to enjoy waterfalls, woodlands snowy glaciers, and unspoiled sceneries of magnificent plant life. This Swiss national park is easily accessible from Zernez.
Conclusion
In this dream vacation destination essay, I have mentioned some of my favorite destinations, which I would love to travel along with my family and friends. These places are the most beautiful places on earth and can be a dream vacation destination for many others, other than me. Why have I chosen these places to mention? The answered is that these places are almost crime-free and these are highly developed countries where you can travel around without any fear.
Have you Read our More Exotic Free Essays;
Cheers!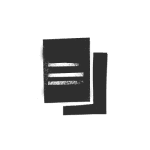 Get your papers
created by real professionals!