Executive Summary
The following business plan represents the idea of producing and implementing a new Android supported application named "CityDog" which will be offering the platform for publishers, distributors, and even individuals to sell and buy their Dogs related products through this application in any area of the world along with offering other interactional and entertainment activities and services for dog owners. The business plan presents the company's vision and strategic goals, a SWOT analysis, the consumer market trends, the industry, the emerging industry trends, current market share, competitive analysis, and competitive advantage of the company. Further, the target market is defined and the corresponding marketing plan including the 4p's of marketing is discussed.  Later personnel plan, activity plan, and financial plan is presented showing the forecasted three years plan of sales and revenues that could be possibly earned the company succeeds to strategically sustain itself in the market.
CityDog App
CityDog App will be a mobile phone application along with an official website designed for organizing and managing various and interesting activities related to dogs and their owners. The application will provide services and products for dogs like online product selling, information, reviews, guidance, suggesting walking routes, reporting, sharing, and communicating experiences and suggestions  The company will be based on a partnership agreement, in which two partners will equally contribute to the strategic decisions, investment, labor, skills, and management decisions and will be responsible equally for all the profits, risks, and losses. As both will have an equal share, this will reduce the risk up to 50% as compared to sole proprietorship where the owner is 100% responsible for everything. Moreover, two creative minds can generate more ideas and creative ways of carrying out the business than one mind.
Long Term Goals:
The Company's long term goals are:
To become the global market leader in pet-related services by serving customers with the best possible activities, solutions, ideas, therapies, and services related to their pets.
To achieve global recognition in the DDogowner market.
To maintain a brand image as the most versatile app in the global pet industry specifically for Dogs.
To educate dog owners about the activities they may engage with their dogs and could entertain themselves.
Short Term Goals:
The Company's first-year objectives are:
To generate hype among the dog owners of the new app and its interesting activities through effective marketing.
To start the business in the U.S. and reaching globally by the end of the first year.
To achieve sales of approximately $60,000 by the end of the first year.
To earn higher revenues for investors, at minimum earning 50% return on investment.
Management Team:
The Board of Directors enjoyed the highest governing authorities in the company and hence is responsible for protecting the shareholder's assets and ensuring a valuable return on their investment.
While the CEO is responsible for managing the company's all operations and ensuring that all activities are in line with the company's mission and vision. He is also responsible for taking any strategic decision as well as taking measures to ensure that the organization is operating effectively and efficiently.
The Marketing and Sales Department is responsible for all marketing, promotional and sales activities and will make efforts to attract more customers and making existing customers more satisfied.
The Accounting Department will be responsible for record-keeping financial planning, preparing financial statements, sales forecasts, and monitoring the progress of the company.
The Human Resource Department will be responsible for recruiting, hiring, training, and compensating employees.
SWOT Analysis:
| | |
| --- | --- |
| Strengths | Weaknesses |
| high-profit margins | The idea could be adopted by competitors easily and quickly |
| Wide range of high-quality services | Less flexibility in prices |
| Latest technology leading to efficient operations | Cheaper substitutes are available in the market |
| Less start-risk | Available only through online channels |
| Financial resources | High Startup Cost |
| Extensive reach | the ongoing cost of continuous improvement |
| Opportunities | Threats |
| Growth through product line extension (adding services for other pets) | Existing competitors with the strong customer base |
| Expanding services geographically | Barriers to new entry are low. |
| Offering customized services for individual customers | Changes in government policies could affect the business |
| Could develop a physical store for these services in future. | an economic downturn could make customers price sensitive |
| Ian increasing number of dog owners | Continuous innovation in technology could make our technology older one |
Mission/Vision Statement
The company's Vision Statement is:
"To promote healthy and happy living of people by taking care, providing services and therapies related to their companions making them physically, psychologically and emotionally healthier."
The company's Mission Statement is:
To provide a platform for the dog owners where they could interact, share their love, experiences and could enhance their lifestyle.
To create a global community for people from all over the world to join and share their mutual interest demands in a user-friendly atmosphere.
Products or Services
Our offering to the customers will be our app which could be offered for "free" to download on the devices using Android and iOS operating systems. Our app will be offering various local activities and services to dog owners and other informational and entertainment services to users worldwide. The company will also be offering the selling of dogs as an intermediary, which means we will be serving as a middle man between a seller and a buyer. Moreover, we will be offering all kinds of products, games, and entertainment activities for dog owners. Our app will be operating f4/7 and the unique features will be offered outprices. 2A -days free trial of each service will be offered to customers who sign up themselves in the app. Our app will be available in various languages to make the app user-friendly to customers around the world. Proprietary Features will include the company's copyright and trademark due to the originality of the product and other new businesses will not be able to copy the idea. The company will be adopting the traditional ways of carrying out the operations to ensure perfection and worker's efficiency in using the system they are familiar with. Later, the company will be training the employees and will be installing the modern technology and architecture to become cost-efficient and to ensure effective working of all the operations along with increasing numbers of users.
Industry Analysis
Our company falls under the pets industry of the U.S. The Total Pet Industry EExpenditureof of the United States in 2014 was $58.04 billion that increased to $60.28 billion and is projected to reach $62.75 billion by the end of 2016. The industry is divided into different segments depending on the products and services it offered. (MacVittie, 2011) The segments specifically for dogs are:
| | |
| --- | --- |
| Day Care | From dog walking to pet sitting to pet adventure camps, Daycare centers ensure consumers' pets are cared for during work hours. |
| Dog Training | TTrainingare offered for obedience, agility, and show training |
| Boarding Services | These companies offered  to look after services for pets for defined days, with accommodations available at different price ranges and comfort levels |
| Pet Supplies | Offering pet-related product stores and designer branded products |
| Dog Food / Pet Food |  Companies offer delivery services, gourmet menus, and organic pet food offerings. |
| Grooming | A clean pet makes for a happy owner; companies offer do-it-yourself pet grooming locations, all-inclusive spas, and even pet massage services. |
| Waste Removal | These companies schedule home visits to clean the yard, disinfect the porch, and sanitize dog runs and kennels. |
| Internet retailing/ mobile marketing | These companies offered the above-described services and products in digital ways. |
Among the above-described segments, the most seriously emerging segments are the internet/mobile marketing and retailing segments. Both segments have extensive options and ways of offering their product mix, have distinct advantages of availability and reach, and are fierce competitors on pricing. These channels account for a significant and fast-growing share of pet care sales (EuroMonitor, 2015).
In these segments, our company will be operating in the mobile device apps industry. In this industry, newer technology is making its way by allowing the customers to keep track of, monitor, and interact with their pets in many different ways; including the monitoring of heart rates, activity tracking, respiratory rates, calorie expenditures, and more. Wearable computing has arrived in the pet market and has the ability to share this valuable real-world information with healthcare and service providers.
Industry Participants:
The Pet industry of Uthe United States is saturated with many small and big companies competing in the industry. Among these, the most prominent brands that can maintain a strong brand image and have attained high market share are:
Purina: Purina has achieved the position of the world's leader in the pet care industry and related services specifically for dogs and cats. The company has been operating for more than 50 years in the industry and has established various brands including Beneful, ProPlan, Purina One, Fancy Feast, and SuperCoat. The company's main activities are selling pets, pet care services, providing feeding information, pet training services, and health information. (Purina, 2014) Although this brand has been able to earn strong brand recognition yet its product line is limited. DogzOnline: Dogzonline serves as the direct competitor for our company as it is operating in a wide range of services related to dogs. The company has existed since 1998 in the form of a website offering buying of all breeds of dogs, arranging programs and events for dog owners, dogs care services, dogs training services, dogs' discussion blog, and many more engaging the customers and making them a lifetime customer through engagement. (DogzOnline, 2014).
Tagg: Tagg is an IOS and android application that helps the owner find his dog and inform every activity of the dog in the form of a message, but for this, the owner has to buy a GPS device attached to the collar of the dog.
DoggyDatez: DoggyDatez is also an IOS and android application that serves as a social community for dog owners where they could chat, share thoughts and photos, and could find the dogs and people of their interest in their nearby communities.
Pet Phone: Pet phone is an IOS app that helps the users to manage the profile of their pets by managing calendar, eating preference, appointments, medications, and store other information regarding the customer's pet. (Veeber, 2014)
Many other apps like MapMyDogWalk, Petoxins, Pet First Aid, and Pet Minder Pro are engaged in offering services related to dogs while entertaining their owners yet all the apps are specifically operating in one or two services, creating an opportunity in the market for an app that could offer all these services altogether.
Industry Trends and Growth Patterns
By 2019, the industry is expected to hit $91.72 billion in sales. Growth in the sector is derived both from increasing pet ownership as well as from increased spending per pet. Pet pampering is becoming the norm, as pet owner spending has moved far beyond simple food and grooming expenses to include innovative and specialized premium products. Today, people increasingly view their pets as part of the family and are willing to spend even during difficult economic times. (Neilsen, 2015)
Marketing Information
Market size
an AIn survey carried out American Pet products association (APPA) on The national Pet Owners Survey 2015-2016, 65% of U.S. households own a pet, which equates to 79.7 million homes. Among these 83 million were dogs owned in the United States. The survey also finds the basic annual expenses for dog and cat owners in dollars as follows: (APPA, 2015)
| | | |
| --- | --- | --- |
| | DOGS | CATS |
| Surgical Vet Visits | $551 | $398 |
| Routine Vet | $235 | $196 |
| Food | $269 | $246 |
| Food Treats | $61 | $51 |
| Kennel Boarding | $333 | $130 |
| Vitamins | $62 | $33 |
| Groomer/Grooming Aids | $83 | $43 |
| Toys | $47 | $28 |
Besides, the Pet owners purchase holiday presents, designer outfits, and specialty shampoos for their pets. This increased personification of pets has resulted in a massive increase in the number of premium products available for pet care. Personalized and designer products and even high-tech gadgets, such as automated food dispensers, have become the norm. Mouthwash and electric toothbrushes are routinely used in doggy beauty salons and birds can now receive a manicure complete with nail polish. In a recent survey, 68% of respondents said they treat their pets as well as they treat their children. Hence, this industry offers huge opportunities for high revenues and profits. (Stewart, 2015)
Demographics and Size of Customer Base
Demographically, several shifts are emerging that have together with the benefits of companionship have contributed to a rise in pet ownership. The population of the world is aging, with baby boomers continuing to reach retirement age. In Uthe .S., a large well-heeled generation, baby-boomers are buying pets, especially as their children go away for college or move away to pursue their career. In unison, there are more single-member households in the United States than ever before, as young people are getting married later and divorce rates remain high. All this adds up to a veritable pet-buying passion. New dog and cat ownership continue to expand at almost 4% per year, even in the face of the recent recession. This growth is also experienced in spending on pet products and services but has been driven most dramatically by an overall change in attitudes and sentiment toward animals, as the majority of the population now considers their pet to be a member of the family. (Franchise Help, 2016)
Cost versus Competition
As we are adopting the differentiation strategy so our services will be offered at a little higher prices than competitors. So, we will be implementing a premium pricing strategy for our services giving the image of our brand and encouraging customers to buy high-quality products at higher prices maintaining an exceptional reputation and distinction. Additionally, discounted prices will be offers to customers with memberships and monthly and yearly subscriptions.
Marketing Strategy
The company will be maintaining its competitive advantage by adopting the Focused differentiation strategy. FA-focused differentiation strategy means offering a product/service different from competitors by offering unique features, functionality, and high quality to satisfy the demand of a selected, narrow-down group of customers. (Parnell, 2013). We will be adopting this strategy because our target market is narrowed from the pet industry services to the people having Dogs as their pets only. Moreover, we will be focusing on the Dog owners in the U.S. belonging to urban and suburban classes having much finance to spend on their pets. So, we will be making our services, mobile app, and website different from the competitors and will be offering the services at a bit higher prices than competitors to overcome the cost.
Our Competitive Advantage:
CityDog will be the first app and website operating globally which will be offering all the activities and high quality and efficient services related to Dogs. Some of the features that will comprise our core competencies are:
The app and website will be operating 24 hours each day with 7 days a week operating efficiently.
Branding, creating a strong brand image in the mind of customers.
Easy payment mode.
User-friendly interface.
Free and complimentary services.
Accessibility in all languages.
Efficient workforce and highly skilled employees
Adopting the latest and innovative technology to effectively manage all operations.
Ensuring high-quality customer services.
Pricing and Profitability of Products/Services
The main source of income the company will get is through profit margins on all kinds of activities, including the subscription fees.
Advertising and Promotion Plans
We will be promoting our app through digital media and two channels of traditional media including TV and Street hoardings. We will be placing our ads on famous pet blogs, will be promoting through social media sponsor ads, and through ads on famous related field apps and games app.
Distribution Channels
Our services will be available through our app, website, social media pages, and link on blogs.
Facilities and Operations
Capital Equipment Requirements
The architecture structure and equipment requirement table is attached in appendix B.
Labor Force Needs
Personnel plan
Financial Years
 
FY2014
FY2015
FY2016
Accounts, HR
$24,000
$24,000
$24,000
Marketing, Sales
$24,000
$24,000
$24,000
Technical Engineers
$12,000
$12,000
$12,000
Technicians, Customer Services
$24,000
$24,000
$24,000
Total Staff
10
10
10
Delivery Staff
$84,000
$84,000
$84,000
Plan of Activities
Plan of activities
Project
Start Time
End Time
Application design and creation complete
1/5/2016
30/5/2016
promotional campaign
30/5/2016
30/6/2016
Launch of application
1/6/2016
1/6/2016
Launch of Website
1/8/2016
1/8/2016
Financial Information
Start-Up Cost:
Name of Fee
Target Location Fee
Name of Fee
Target Location Fee
Domain Name Registration
$18
LEGAL FEES
$11
SSL ENCRYPTION
$110
BETA LAUNCH PROMOTIONS
$1,100
AUCTION AND CLASSIFIED SOFTWARE
$750
MISCELLANEOUS EXPENSES
$2,000
MERCHANT ACCOUNT FEES
$215
SITE CERTIFICATE
$110
SEARCH ENGINE REGISTRATION
$100
UTILITIES
$100
SITE HOSTING
$500
COMPUTERS (4 @ 1500)
$6,000
PROGRAMMING AND SITE DEVELOPMENT
$12,000
Estimated Total
$23,014
Revenues and Expenses (Statement on yearly Basis)
Below is the income statement and Sales Forecast for the three-year plan:
Income Statement
Values in $
Sales
2016
2017
2018
Sales
                   742,400.00
                  816,000.00
                     950,000.00
Other
Total Sales
                   742,400.00
                  816,000.00
                     950,000.00
Less Cost of Goods Sold
Other
                   212,120.00
                  228,000.00
                     242,400.00
Total Cost of Goods Sold
212,120
228,000
242,400
Gross Profit
530,280
588,000
707,600
Operating Expenses
Salaries and wages
120,000
120,000
128,000
Depreciation
0
0
0
Utilities
1,200
1,300
2,500
web hosting
6,000
6,250
8,000
Payroll taxes
3,000
3,000
3,200
Insurance
4,800
5,000
5,000
General and administrative expenses
4,800
5,000
5,000
Web Advertising
13,300
13,800
14,100
Training and development
24,000
26,000
26,000
Miscellaneous
24,000
25,800
26,100
Total Operating Expenses
201,100
206,150
217,900
 
 
 
 
Operating Income
329,180
381,850
489,700
Income Before Taxes
329,180
381,850
489,700
 
 
 
 
Income Taxes
18,000
19,500
21,000
 
 
 
 
Net Income
311,180
362,350
468,700
 
 
 
 
Cumulative Net Income
311,180
362,350
468,700
Breakeven Analysis:
The breakeven point of our business is shown in the table below:
Break-Even Point
Monthly Revenue Break Even
16000
           Assumptions:
Average Percent Variable Cost
4%
Estimated only Fixed Cost
13300
Bibliography
APPA. (2015). Pet Industry Market Size & Ownership Statistics. American Pet Products Association.
DogzOnline. (2014). ABOUT US. Retrieved from https://www.dogzonline.com.au/about.asp
Euromonitor. (2015). Pet Care in the US. EuroMonitor International,.
Franchise Help. (2016, January 18). PET CARE INDUSTRY ANALYSIS 2016 – COST & TRENDS. Franchise Help.
MacVittie, L. (2011, Feb 09). Cloud-Tiered Architectural Models are Bad Except When They Aren't. DevCentral. Retrieved from https://devcentral.f5.com/articles/cloud-tiered-architectural-models-are-bad-except-when-they-aren-rsquot#.U25_PPmSxM5
Neilsen. (2015, April 6). FOR PET'S SAKE: IDENTIFYING THE GLOBAL PET FOOD POTENTIAL. Neilsen Global. Retrieved from http://www.nielsen.com/us/en/insights/news/2015/for-pets-sake-identifying-the-global-pet-food-potential.html
Parnell, J. A. (2013). Generic strategies. In Strategic Management: Theory and Practice (pp. 184-195). London: Sage.
Purina. (2014). About Us: Purina. Retrieved from http://www.purina.com.au/about-us
Stewart, C. (2015, November 25). Projected 2016 Trends in the Pet Industry. MARKET RESEARCH INSIGHTS & BUSINESS INTELLIGENCE. Retrieved from http://blog.marketresearch.com/projected-2016-trends-in-the-pet-industry
Veber D. M. (2014, May 7). Top 5 Apps to Recommend to Pet Owners. VMD Technology. Retrieved from http://www.vmdtechnology.com/top-5-mobile-apps-pet-owners/
APPENDICES
Appendix A: Organizational Structure
The company's organizational structure showing the authorities and the management team based on their respective duties.
Appendix B: Technical Architecture:
The below technical architecture shows the flow of communication and information flow from users/customers to the company's server and vise versa: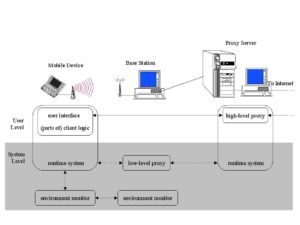 The new modern architecture will be da direct three tiered processes involving the user, the server, and the database. The modern architecture will also help the company to integrate all the host areas including the app, website, and the other channels collectively through one database reducing the complexity of operations.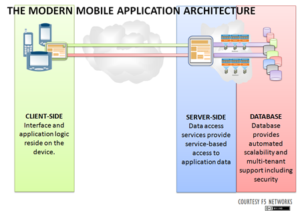 Appendix C: Global Market Share