In university, students get lots of assignments, and it is necessary to conquer all the challenges to be at the top of the class. For example, university assignments have a significant weightage in scoring, and it defines the critical thinking skills of any student because it demands high information and communication in writing. Writing can either be complex or easy; it only depends upon your experience and skills. For better understanding, it is good to define the type and structure of your writing because every type has a different structure; for example, if you are attempting an essay, then write it in an accessible format. For university assignments, every university management deals with different techniques such as they look precisely for some matters which define the whole assignment worth.
Those matters can be:
Checking that if they get the concept of topic or not
Checking plagiarism that they explain ideas and information in their own words
Determining if they learned from the assignment topic
Demonstrate if they are able to solve the real-life issues
Comparison of views, opinions, and thoughts with others
Providing them feedback for their written content so they could learn
Other than that, university assignments have different types, so finding specific types for a particular subject, such as critical subjects based on question answers. In contrast, elective subjects are based on the essay, which is essential in writing. Other classes might include reports, articles, short definitions and explanations, short-answer exercises, and summaries. Typical challenges increase the possibility of problems for low-experienced students.
So valuable strategies and step-by-step processes are used for extraordinary performance in university assignments. According to research, there are said to be eight steps for completing exceptional university assignments.
Planning
Further research or adding unique ideas
Pre-writing
Drafting
Review
Revision
Reflection
Editing and proofreading
These eight steps are necessary for generating excellent university assignments. Planning help in understanding structure as the most common structure of an essay includes four elements: an introduction, main body, conclusion, and references. With this simple structure, the most prominent aspect is the main body that most students are concerned about. For this, it is crucial to learn all assignment questions and understand what assignment demand for us. There is a hint for newcomers that many assignments have hidden answers in the form of specific words, so a better understanding of concepts can help you find those hints.
There are few instructions that help to demonstrate the university assignments in a better way. Such as explaining your concept, analyzing the research of concept, illustrating your answer, describing further for better understanding, compare and contrast help in defining unique content, evaluation, discussion, and summarizing your topic.
Some of the tips are here for the improvement of your skills in university assignments.
Utilizing all sources of information
University assignments mainly depend upon the daily lectures of class, which is the leading resource of information that many students neglect. However, through lessons, many things get clear, and it provides many other resources for writing. Except this many websites have uploaded the content about every specific need so utilizing all available sources for university assignment help you to perform extraordinarily in the university.
Other things are focusing on rubric because those charts explain every inch of detail (learning outcomes) that is compulsory for better university assignment by getting high credit, distinction, or pass at the course. Other than that, the Learning Management System (LMS) of every university has equal importance in providing sources of information because, according to research, utilizing enough LMS can offer you high grades. In LMS, all the information is placed, such as reading lists, discussion boards, lecture recordings, and sample assignments, which help students in university assignments.
Planning before writing
Everything demands planning, and whether it's writing or anything else, you cannot just started without any consideration. Same as writing also need careful planning for every section where sources will involve. Preliminary researches indicate the dedication of a student, and also it increases the high-quality text levels. Planning help in writing because that is how you will be able to write qualitative, plus it reduces the time for worrying about what to write next.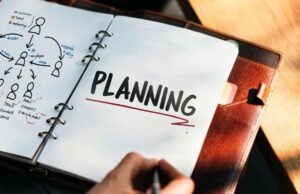 For academic writing planning, a student must use Notepads or OneNote of Microsoft Office because it makes tasking easy and rearrangement for after drafting. Overviewing word files took so much time, so navigation through tabs is much easier with this software.  Identify key content words also provide a brief understanding of the assignment's nature. Moreover, practicing essay question also help in rephrasing questions into a more straightforward format. Checking deadlines is also a part of planning because it helps in arranging work schedules. Many students attempt their university assignments one day before assignments which shows their impatience towards the assignment, and that cause of bad writing and bad grades. Proper planning is needed for every work, same as assignments also demand complete attention and dedication. Without consideration, it generates low-grade results.
Students can practice draft outline first, which help them to understand the structure of the assignment, and also it saves them from future trouble. Usage of diagrams also helps to plan an assignment because it allows the student to extend his visualization and increase the assignment's presentation. Finally, the assignments throw an excellent and good impression to the professors because it shows students' hard work and effort.
Put all References in university assignments
Many students are not aware of terms like plagiarism or attribution, and the writing is impacted a lot because of this factor. Because of unawareness with referencing styles like APA, Harvard, Chicago, Vancouver, and others, the students get alleged plagiarism. Students should approach the university's library because academic support helps with paraphrasing in university assignments. Referencing provides the view of the effort of the student that they worked hard on the university assignment. Moreover, through references, the chances of being alleged to plagiarize get reduced.  For sensitive content, it is necessary to provide references also examples. Such as names or abbreviations of any industry or person.
So a student must have to put all the references in their writing to avoid this mistake. Many referencing management software are available that help you in this matter, such as EndNote or Mendeley are the academic software used for in-text citations and bibliography referencing. This software also saves you from the formatting trouble of referencing and saves your time in searching also.
Choosing relevant words
Writing is not an easy activity that anyone can attempt unless not having enough knowledge and materials. University assignments demand high-quality writing, and it is possible only when appropriate words are used. Writing defines students' personalities, so students should avoid formal writings as they have more experience of it due to their social media chatting with friends. But for academic writing, precise and sophisticated words are used to explain the objective of a university assignment. With precise terms, if students use examples, it also creates a suitable environment for a better understanding of the topic or what students want to explain. Students should use highlighters for highlighting the specific words to provoke the teacher to understand the concepts. Heading, subheadings also support the content of the material and increase the tenderness of explanation.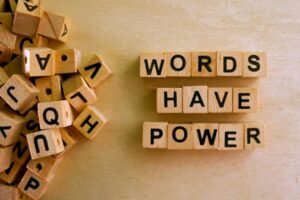 Many software categorizes words grammatically and provides you the direction of right and relevant phrases in university assignments, leading you to avail high grading.
Editing and proofreading
This is an essential part of writing because it helps to correct all the mistakes while producing a draft outline in assignments. If a student submits his work without editing and proofreading, it is possible to get low grades in university assignments. Therefore, it should be on the list of planning so that it cannot be neglected.
Proofreading helps in checking spelling, grammar, and accuracy, and for this, different software can help, such as Grammarly, which is used to check all the mistakes and correct them. But do not depend on only software, but the student must have to expand its knowledge of grammar by participating in academic support services and other relevant courses. Compare and contrast with relevant articles also provide consideration of proofreading and editing. Finding instruction words, content words, and then rewriting the task in their own words helps the student avoid plagiarism or attribution.
We know, writing required skills, efforts, and dedication to produce the eligible article. That's why universities attempt to take assignments to increase the skill levels of students. Moreover, this activity also provides support services such as individual consultation, online courses, and face-to-face workshops. Furthermore, university assignments help students take advantage of web-based resources and get to know about many software such as checking vocabulary tools, referencing software, spell checkers, and others. Undoubtedly, university assignments indeed teach our skills and change the nature of way of young people regarding their daily lives, which made them extraordinary from ordinary.