Describe the Marketing Mix

Product
Placement (Distribution)
Promotion
Price
Theory
Product type

3 levels of the product

Channel Structure

Distribution intensity

Promotional Tools

Advantages / Disadvantages of those tools

Positioning

Perceptual Map

Pricing Strategy

Application for your product
Apple iPhone 5 falls in the category of Smartphone designed by Apple Inc.

According to Philips Kotler (2013), a product can be viewed at three levels. The core product comprises the benefits the manufacturer intended to offer to the buyers (Kotler & Armstrong, 2013). iPhone as the core product is used for entertainment, communication, and interaction with people through different mediums. While the actual product of the iPhone consists of a complete cell phone having a single button on the front, offering the features of an iPod, mobile phone, a multiple touch screen, camera, Wi-Fi, GPS giving access to web browsing, emailing, searching, location detector and many other features. Moreover, through its connectivity with iTunes, iPhone allows the customers to access the unlimited application.  Although these features are also offered by other Smartphone companies in the market, yet iPhone's design, its quality, and innovation have created a strong brand image in the mind of consumers that in September 2012 at the time of its launch, customers pre-order the product along with camping all night outside Apple's retail stores to be the first one to buy the product.

iPhone's augmented product is of much more value than the core product as it has been able to maintain and sustain a social and emotional bond with users by coming up with new versions of the same product with more value added features, storage capacity, quality, and accessibility. The augmented product includes its packaging which is as attractive as its physical body; it is disturbed through only one channel which is retail stores and provides access to its own operating system software and applications. Apple app store presently has 400 million customer's accounts and providing the access to over 700,000 software applications.

The Marketing team of the company establishes distribution channels to make sure that the products are offered in the appropriate quantities at the right time and place (Pride & Ferrell, 2012). All the products of Apple including the iPhone are available through only one  channel structure which includes:

Manufacturer       Retailer Consumer

So, the company is providing its products directly to the retailers without the existence of a wholesaler, and the end consumers/customers will buy the product from the retailers of their respective regions. These retailers are mostly mobile shops and stores offering mobile and gadgets.

Besides, another channel for the distribution is the direct selling from manufacturer to consumers which includes the selling of associated features of iPhone including its accessories and iTunes applications which are offered directly through the company's website and online store.

Manufacturer       Consumer

The distribution intensity of the iPhone is intensive as the product is available in almost all retailers of the target market globally.

In 2007, Apple aggressively promoted its innovative product, iPhone before and after its launch. Apple does carry out some outdoor advertising in a very smart way. (see attachment) However, the key promotional tools include its Smart Advertising and personal selling in which the users are given training and instructions on how to use the product and its new added features. (Burley, 2007)

For Apple, maintaining a direct relationship with customers is much more valuable and personal selling is the most effective way of making customers loyal and keeping the loyal customers more satisfied. As Apple iPhone was considered as a complicated device with many added features and functions that need to be explained to the client, so a face to face interaction between the customer representative and customer plays important role in promoting the product because without that the customers may not be able to fully use and enjoy the value-added features of the device.

Apple positioned its iPhone 5S as the most advanced iPhone ever possessing cutting-edge technology. This product is targeted toward high-end customers giving them an image of a high-end product well-designed with greater performance and higher quality.

In the perceptual map, iPhone falls in the area between cutting-edge technology and high quality. (See attachment).

So, as the target market of the iPhone are not too price sensitive so the company adopted the premium pricing strategy for its new models of iPhone while the older versions are then offered at a lower price. Hence, the company adopted the price adjustment strategy for its older versions.

Moreover, Apple also adopted the product line pricing strategy for different features and models of the same version based on the difference in their cost. Like iPhone 4 with 16GB and 32GB are priced differently based on the storage capacity. In the iPhone having a memory of 32GB allows the customers to store more software as compared to 16GB, so the price of 32GB is a bit higher than the 16 GB model.

References
(Kotler & Armstrong, 2013) (Wessel, 2011) (Apple Inc., 2013)
(Pride & Ferrell, 2012) (BindApple, 2008)
(McCormack, 2013) (Burley, 2007)
(KALB, 2013)

Factors impacting the marketing mix

Competitive Environment
The global Smartphone industry is dominated by few companies serving as market leaders. Among these Apple, Samsung, and Blackberry are the top three companies competing for a shoulder with each other. Other companies including HTC, Nokia, Sony, and LG are also serving a major portion of the market. Although Apple can achieve a higher market share in the industry Samsung with its S3, S4, and S5, Note 2, Note 3 versions of Smartphone is threatening the position of Apple as S3 and Note 3 has more features than iPhone 5S. Samsung Galaxy S3 has a wider screen, available in 3 colors, more stylish, larger pixels, companion smartwatch, processor as faster as iPhone', more Ram and double storage than iPhone 5, attracting an excessive market and customers globally.
Almost all companies competing in the Smartphone industry adopted the same distribution strategy as Apples' which is from manufacturer to retailer and then to the customers.

Many international and national companies while competing in the Smartphone industry use different tools of advertisements in their respective markets to gain customers' attention and creating awareness. Like in India Vodafone use traditional and digital media aggressively to increase the sales of their phones. While global leaders like Samsung are also aggressively promoting their products. Samsung is expected to spend $10 billion on advertising for its products using billboards, TV and cinema ads, and at sports and arts events becoming the world's biggest advertiser. The company is aiming to become as an inspiring brand as Apple is.

In the Smartphone industry, where the companies compete on cost-cutting and low-profit margins, Apple adopted a distinct approach for its pricing.

While Samsung is adopting the price skimming strategy for its new products including Samsung Galaxy S4 in which the company launches the product at a higher price initially and then lowers the prices over time. Because of the more added features offered by S4 at the same price as iPhone 5S, customers are now attracted towards S4 which resulted in sales of S4 reaching 10 million worldwide within the first month of its availability.

Giving tough competition to the iPhone without lower the prices.

References
(Shanklin, 2013)
(Herbert, 2011)
(Reuters, 2013)
(Epstein, 2013)
Product Life Cycle
The iPhone 5S is currently at its maturity stage of the product life cycle. At this stage, the sales of the product reach a peak but the sales gradually slow down as the product is now accepted worldwide along with increasing competition. At this point, the company lowers the prices of its products so that people could be still attracted.
References
(Duggal, 2011)
Target Market
When developing a marketing strategy, the first and foremost step is to identify the target audience and their needs which are intended to be satisfied through the proposed product. Demographically, for its iPhone 5s, Apple targets people falling in the age range 18-35 years comprising mainly of the youth populations which are either students or young professionals. The income level of this class is expected to be a little more than average. Psychologically, these people demand products that are the trendy, stylish, user-friendly, latest technology, and are the first adaptors of innovative things. The main reason and the driving force for buying an iPhone for this group is the brand name of "Apple". The people using an iPhone feel fortunate. This group of people is very much conscious of their image in society especially among their friends and family, so these people are fashionable, tech-savvy, and are attention seekers in their peer group. Geographically, the target areas where iPhone intended to serve are China (the world's largest Smartphone market), U.S., Middle East, and Asia.
References
(Macdermott, 2014)
(Kuo, 2013)
Creative Development
As iPhone 5S has reached its maturity stage and is expected to incline towards decline, the company needs to come up with an innovative version of the iPhone with more added features to re-start the product life cycle. These added features could be enhanced camera, connectivity, smarter design, new shape and color, wider screen, and many more.

As Samsung is capturing the market through its Android system, iPhone also needs to update its OS system and adding more attractions on iTunes. Moreover, the company could offer discount offers, gifts, and other incentives to its regular customers to keep them loyal for the future as well and should not be attracted toward the growing demand and features of Samsung.

Reflection

 

 

Strengths:

·   My biggest strength is the availability of resources from online sources which helps me to easily access all kinds of relevant information available on different websites and electronic sources.

·         My second strength was my confidence in fulfilling the task at my best potential level.

·         I am a devoted person so, I work professionally and seriously while doing any kind of task whether it is an academic or nonprofessional task.

·         I am a punctual person so I give great value to time management. This makes me responsible for doing the task on time.

·         I have the potential and motivation to prove myself having the ability to do something much better than before.

Weaknesses

·   A weak point in me is that I got confused at times while making decisions.

·   And because of that I Take decisions late as I serve much on pondering for the best solution.

·   I remain stressed until the task is not done.

·   While doing my task, I don't feel comfortable with others so I could not interact with others or take advice regarding my work. This is a weakness regarding my teamwork devotion.

Learning Style

I m a visual learner and learn things through images, pictures, and spatial understanding. The visual things have a stronger impact on my mind and then I think and plan in my mind what to write. Mostly, I take notes or make charts first to absorb the information. I also make a plan chart before working on a task to have a clearer understanding of the concept.

Use of Resources :

I surf through the internet and gather online information available through various sources. Few books were consulted for the definition of terms and theoretical understanding of the concepts while various periodicals like Forbes, business insiders were searched for relevant and authentic information regarding the topic. The links of each resource are saved in a separate document for future preferences.

Writing process

I first gathered information by searching for related articles and make a list of the relevant resources. Then I make a list of some important points in a word file in the form of a chart that could clarify each segment separately along with their sources; form a picture of what I exactly have to and how to write. Then I made a rough draft of whatever information was available and organize it in a pattern and then search again for the missing points. Then I focus on each segment of the writing separately and complete it one by one. Side by side I add the references of each portion separately. When I am finished with writing all the information I formatted the text and revised it to ensure error-free work.
Bibliography
Apple Inc., 2013. iPhone 5s. [Online]
Available at: https://www.apple.com/iphone-5s/specs/
[Accessed 2014].
BindApple, 2008. Where are Apple computers manufactured?. BindApple, June.
Burley, J., 2007. Haymarket Business Publications Ltd. Marketing, 3(1), pp. 25-25.
Duggal, S., 2011. Forecasting for Apple Products. ICT Industry, 26 November.
Epstein, Z., 2013. It's official: Samsung's Galaxy S4 is the fastest-selling Android phone ever. BGR, 23 May.
Herbert, G., 2011. Apple's iPhone 5 has competition: Samsung Galaxy S II, Droid Prime could be the new 'iPhone killer'. Syracuse, 31 August.
KALB, R., 2013. Apple's 'Cheap iPhone' Might Not Be That Affordable, But It Does Protect The Brand. Business Insider, 13 September.
Kotler, p. & Armstrong, G., 2013. Principles of marketing. 15th ed. Europe: Prentice-Hall.
Kuo, L., 2013. These are the markets Apple could target with its cheaper iPhone 5C. Quartz, 10 September.
Macdermott, J., 2014. Marketing Firm Advice – Why Identifying your Target Audience is Important. next marketing, HubPages, 11 February.
McCormack, F., 2013. Apple's iPhone Marketing Strategy Exposed. Yahoo, Small business advisor, 27 October.
Pride, w. & Ferrell, O., 2012. Marketing channels and supply chain management. In: Marketing. Prentice-Hall: Pearson Education Inc…
Reuters, 2013. Samsung's aggressive advertising rarely achieves desired effect. Ndtv gadgets, 28 November.
Shanklin, W., 2013. iPhone 5s vs. Galaxy Note 3. gizmag, 20 September.
Wessel, M., 2011. Why I'm Buying an iPhone5. HBR Blog Network, 3 October.
Attachments:
iPhone Smart Advertisement: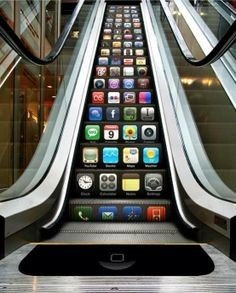 Product Life Cycle of iPhone: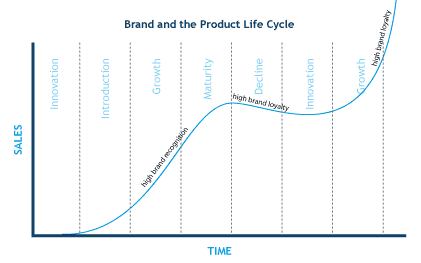 Perceptual map: