A Brand is forever! A Framework for revitalizing a declining and dead brand (Harvard Business Review Article)
Main Point:
This article mainly deals with avoiding a brand's decline and revitalizing it after assessing its viability for revival. In fact, this article uses the equity framework to present conditions that lead to declining a brand and then its death and suggest some measures for managers to avoid such declines by timely fixing problems in brand equity elements. As many renowned brands have been revitalized over the years, this article proposes some guidelines to rebuild a brand and survive its demise. Moreover, this article reviews the managerial actions and other environmental and competitive forces that can also be factors of a brand decline.
Lessons Learned:
I have come to know that building a brand requires millions of dollars and effects; hence it is important to revitalize and revive the declining brand. I have also come to know that based on the PEC-Product Evolutionary Cycle, the causes of brand demise are managerial actions of price increase, damaging product quality, cutting prices, changing the brand image, and brand neglect. Besides, uncontrollable environmental factors and competitive forces also cause a brand to die. However, history and literature review shows that declining brands can be revived by carefully fine-tuning their brand equity and taking a long term perspective, pursuing a carefully defined target market, and resisting the temptation of milking the brand.
Managerial Implications:    
In fact, managers have to look beyond the continuous declining sales as a sign of brand demise and decline. They have to keep an eye on the elements of brand knowledge, brand differentiation, and customer response to fix problem areas in them timely. They have to actively observe the consumer response that may decline brand switch, brand knowledge that may decrease due to low advertising and certain other factors, and losing a well-defined brand image due to dynamics of the target market. As the brands with high awareness and differentiation have a higher chance of revival and rebuilding, the managers should focus on these rather than wasting resources.
Question: Based on PLC-introduction, growth, maturity, and decline phases, can a company come back from maturity and declining phases to growth?                              
Ans:
It has been observed that the PLC framework is based upon sales and can lead to self-fulfilling prophecy; however, it can also be helpful for companies to revitalize their mature and declining brands and bring them into the growing phase.  In fact, this model can be used in combination with the PEC framework of the Product Evolutionary Cycle. It has been seen over time that Swatch, a Swiss company, revitalize its watches by using the strategy of breakaway positioning and associating its watches with the fashion accessory category. In fact, Swatch rebuilt its brand equity by increasing its brand differentiation and carefully refining its target market. Thus the right positioning strategy works great when competitive forces present severe competition and no hope for survival for a new brand in the market. In such cases, they may leapfrog their introductory phase and fall directly into the growth phase using the stealth position strategy. However, the Product Evolutionary Cycle takes a long-term perspective of revitalizing a brand and asks the managers to carefully monitor the brand equity elements of differentiation, brand knowledge, and consumer response to avoid such declines. Thus managers should take both PLC and PEC models of product life cycles into account before taking any measure.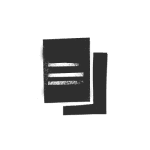 Get your papers
created by real professionals!